At first, gaming headsets may not seem necessary, as the sound comes straight from the TV. However, you can hear sounds as if you're in the game with new headphone technology.
As you begin to shop for headsets, we recommend finding headsets that fit your budget and style. Below is a breakdown of gaming headsets we recommend checking out before making your next purchase.
In this article, we're going to show you the best cheap gaming headsets for PS4 that bring you sound quality and pricing affordability.
Sound Quality In Gaming Headsets
As mentioned at the beginning of this article, games start to incorporate footsteps and even the slightest bit of detail into the audio of games.
For example, one of Fortnite's most significant updates was adding different sounds based on a player's location. If the player was walking on the ground, a player heard a "walking on concrete-like" sound.
If the player was walking on a roof, a hollow-like sound echoed into the player's ears. This made it easy to differentiate between looking up or down when an enemy was close.
The headset also helped the player differentiate between left or right, as the sound would play softly in one ear and loud in the other.
Now picture that same scenario without a headset. The noise would be coming out of your TV, and you wouldn't be able to differentiate between left/right, which in Fortnite is critical to build and defend against enemies.
Gaming headphones also have over-the-air type sound cancellation, which helps the gamers focus solely on the game.
Gaming headphones are hardly sold as earbuds. Gaming headphones are over the head, noise-canceling, thick pieces of equipment that help you lock into the game. This is also another reason they can be a bit pricier, based on the brand you buy.
Comfort Of Gaming Headsets
Over-the-head earphones have a thick padded layer as the earmuff is often the most comfortable.
Remember, if you're buying a headset, try to envision yourself wearing the headset for hours at a time. Cheap headsets that become uncomfortable after 20 minutes of game-play should be returned.
Most gamers lock in for hours when playing a video game; there should be no discomfort, especially on your head when you're playing.
Communication
Communicating with your team is vital. Whether you're playing Fortnite, Call of Duty, or any other shooting/open-world game which requires you to be strategic with your teammates, communication is at the forefront.
We like to categorize bad gaming headsets that are:
Too Soft
Too Loud
Way Too Much Static
Stops Working
Needs To Be Constantly Charged
Breaks Easily
The ideal gaming headset should allow you to plug and play with the microphone and have effective communication from the start.
Best Cheap Gaming Headsets For PS4
We recommend you view the prices on Amazon to view discounts or price changes due to supplier availability.
HyperX Cloud II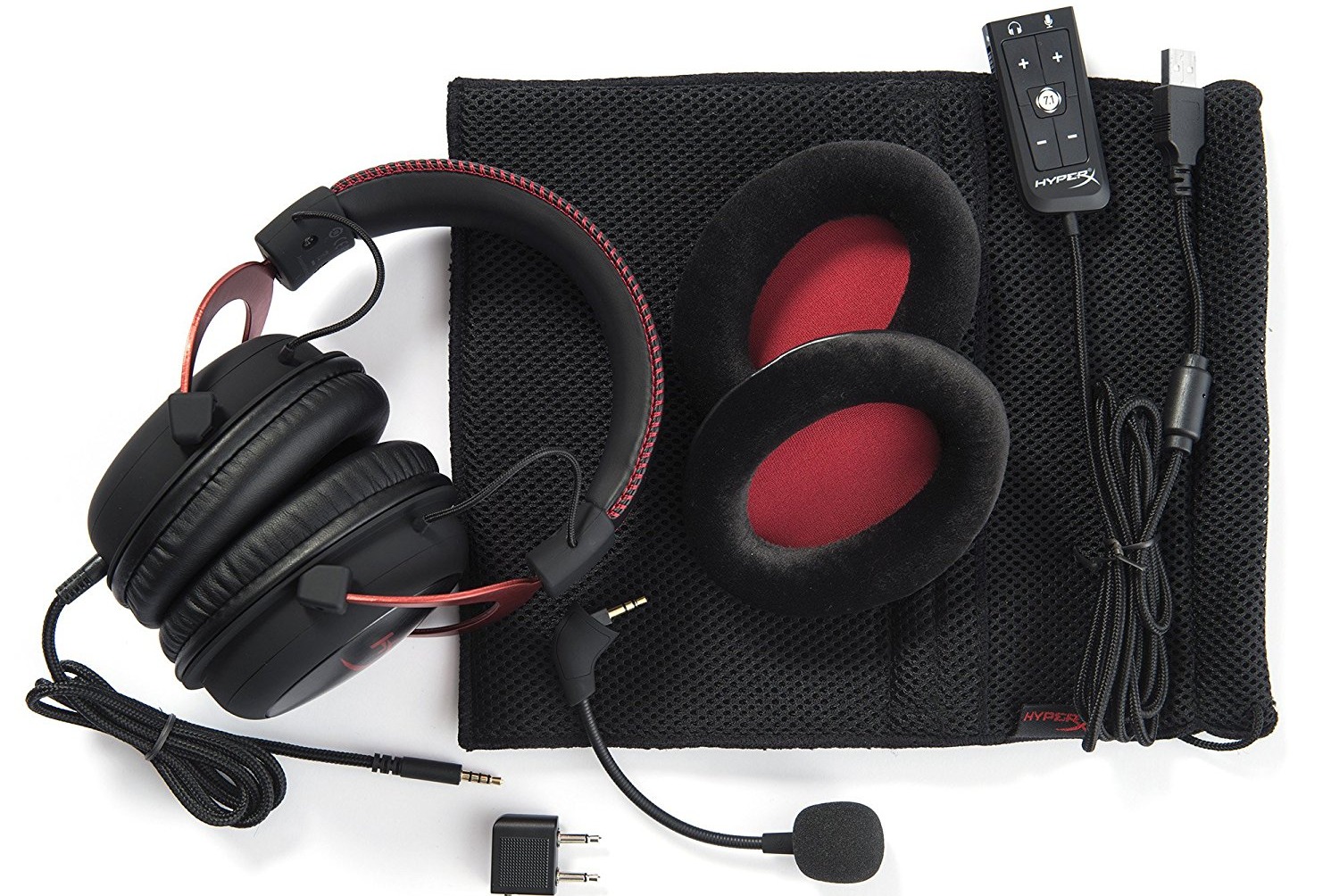 Amazon's choice for gaming headsets, for a reason. HyperX Cloud II sits at $99, but worth it. Its clear, crisp sound can hear footsteps and in-game details coming through the headphones. This is very important when playing first-person shooter (FPS) games.
The Hyper X Cloud II also features a detachable microphone, which is nice when you're looking to play Solo or campaign.
| | | |
| --- | --- | --- |
| Sound Quality | Comfort | Communication |
| USB audio sound card with 7.1 Virtual Surround Sound | Memory foam ear pads | Noise-canceling microphone |
SteelSeries Arctis 7 Headset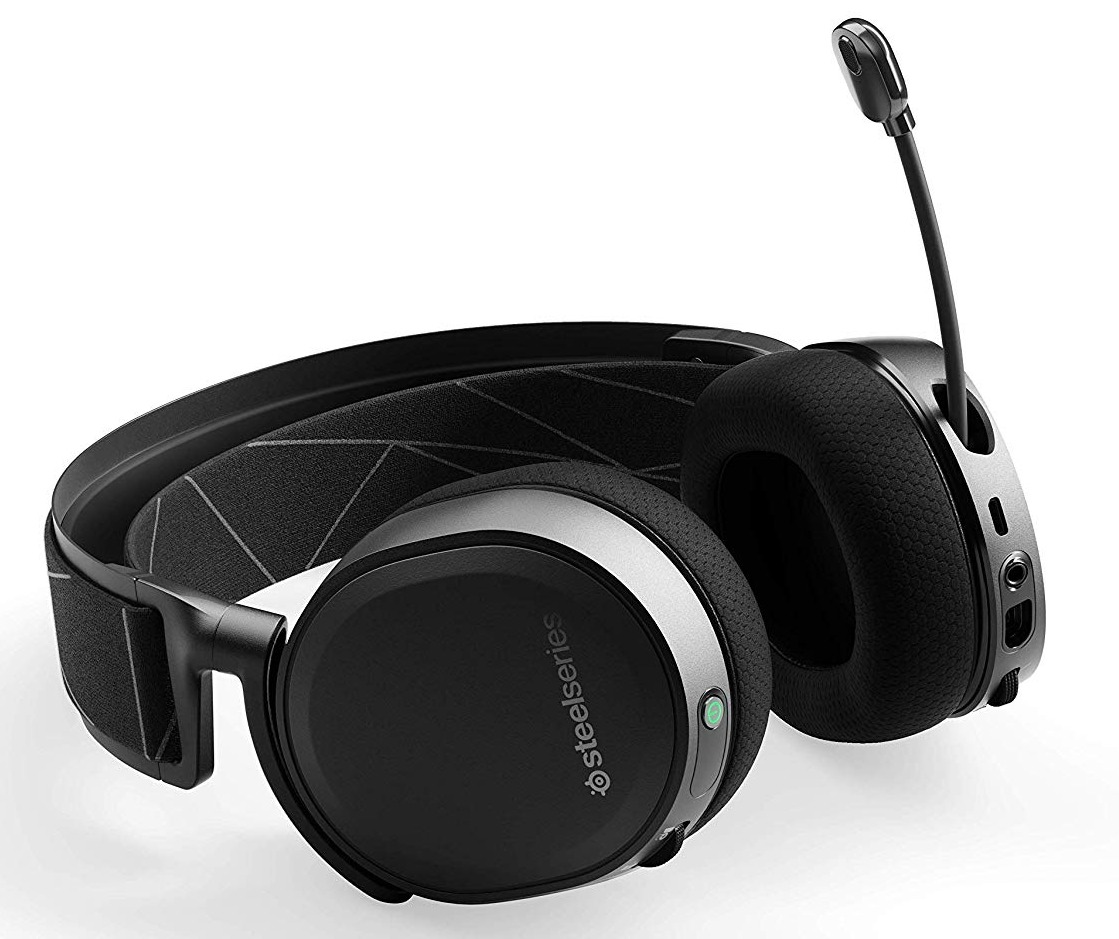 Marked as the official gaming headset of FaZe Clan, the SteelSeries Arctis 7 is arguably one of the best headsets in gaming. Its wireless components, comfort, and overall sound quality have this headset jumping out on our list.
The SteelSeries headset has some bragging rights, winning PC Gamer headset of the year. It's compatible with both PS4 and PC.
| | | |
| --- | --- | --- |
| Sound Quality | Comfort | Communication |
| S1 speaker drivers, engineered to produce ultra-low distortion audio, DTS Headphone:X v2.0 surround sound | Soft foam ear pads – also a 24-hour battery life | ClearCast microphone with studio-quality voice clarity and background noise cancellation |
PlayStation Platinum Wireless Headset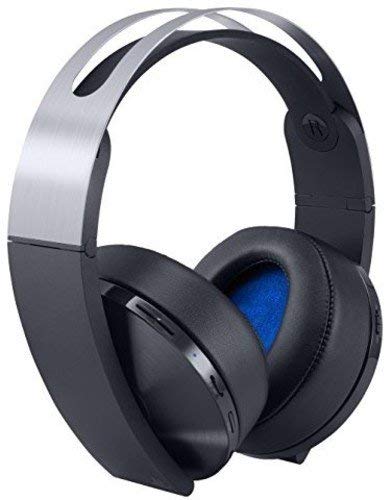 Another 'Amazon Choice' headset. The PlayStation Platinum Wireless Headset is made personally by Sony. The headset boasts high-quality audio, extreme comfort, and sturdy material to enhance your gaming experience.
The PlayStation Platinum Wireless Headset has 3D audio technology, which creates a life-like listening environment when gaming.
| | | |
| --- | --- | --- |
| Sound Quality | Comfort | Communication |
| 7.1 Virtual Surround Sound with 3D audio technology | Extra thick, soft foam ear pads | Built-in microphones for speaking to teammates |
Turtle Beach Stealth 600 Headset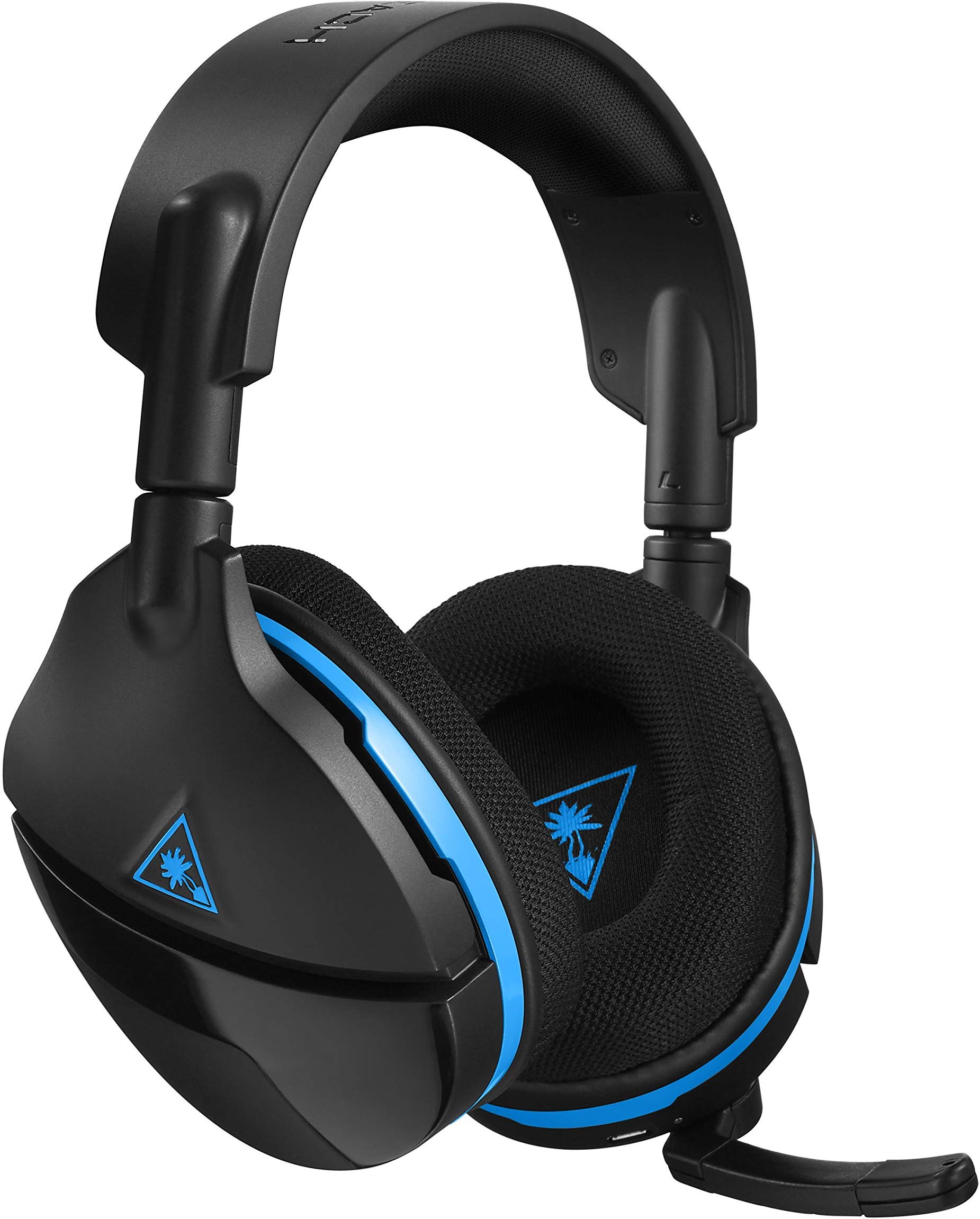 Most of the headsets on this list are wireless, strictly because we think wires are annoying and can sometimes get in the way of aggressive and emotional players.
Our pick for the Turtle Beach headset is the Stealth 600. Another "Amazon Choice" headset, Turtle Beach (which is often known for its cheap headsets), delivers on high quality, durable headset – which is glasses friendly.
| | | |
| --- | --- | --- |
| Sound Quality | Comfort | Communication |
| Virtual Surround Sound, powerful 50mm speakers | Breathable mesh fabric, glasses friendly design | The small mouthpiece which sits on the left earphone |
Kotion Each G1000 Headset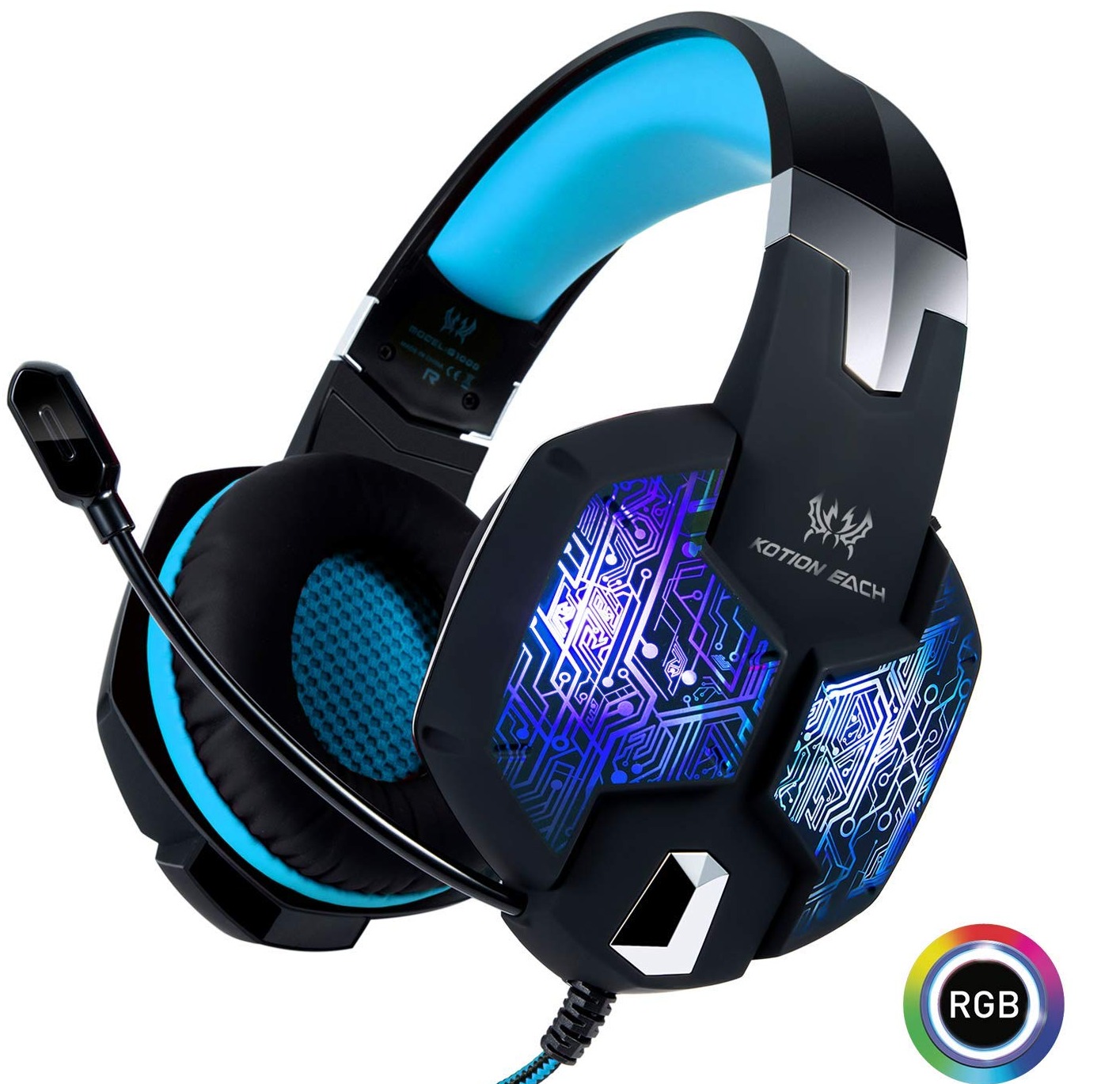 To start our budget series, we have the Kotion Each G1000 headphones.
Although relatively cheap, these headphones come with a 2-month limited guarantee if anything breaks while using them.
| | | |
| --- | --- | --- |
| Sound Quality | Comfort | Communication |
| Omnidirectional noise reduction microphone | Over-ear earmuffs soft foam | The wired headset features mute and volume control |
Astro A10 Headset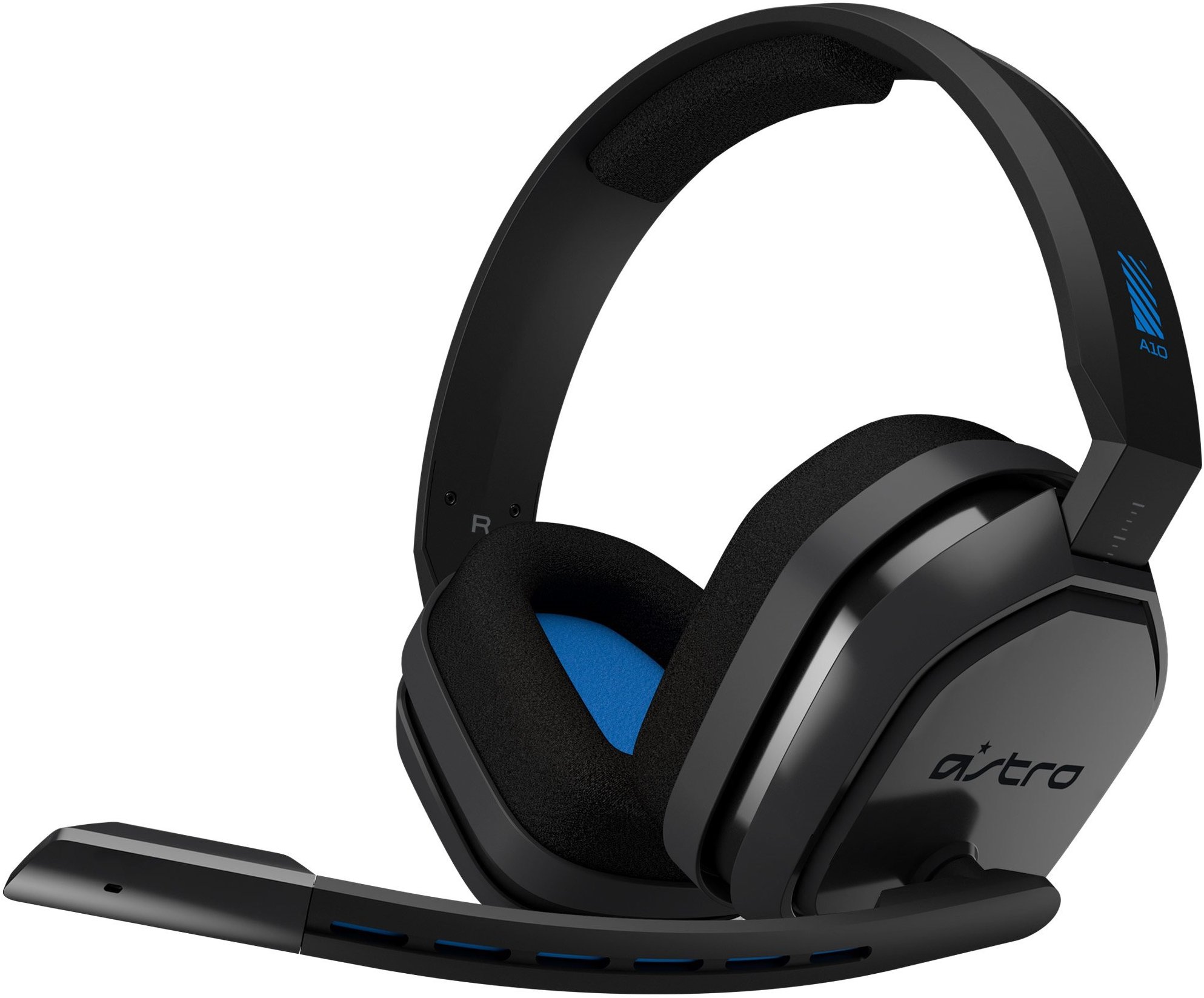 The Astro A10 headset is a great standard budget headset that is wireless and offers low latency and precise voice communication.
Made for gaming specifically, Astro is a cheap headset for PS4, a reliable and sturdy headset that can amplify your gaming experience.
| | | |
| --- | --- | --- |
| Sound Quality | Comfort | Communication |
| Low latency and immersive audio | Memory foam ear cushions | Omnidirectional mic, mute, and volume control |
Sades A60 Headset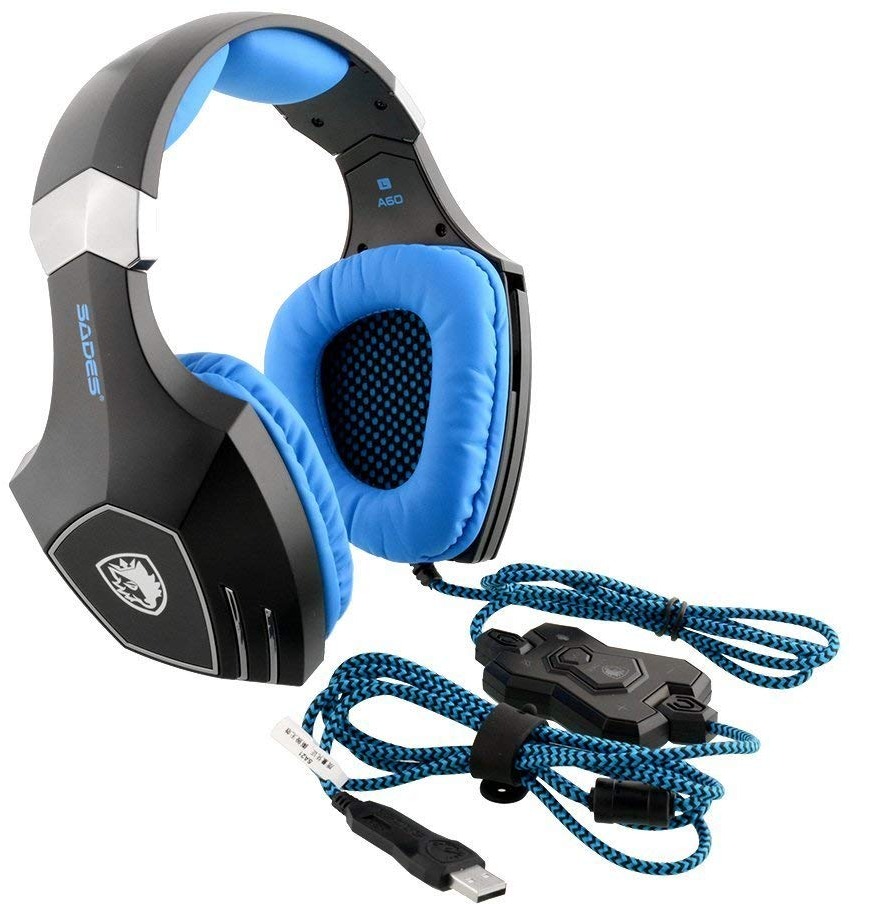 Besides the shape, the one thing that sticks out is it has padding all over, which is excellent for comfort. The wired USB headset provides a low-frequency sound vibration for a great listening experience.
| | | |
| --- | --- | --- |
| Sound Quality | Comfort | Communication |
| USB 7.1 virtual channel surround sound | Extreme soft and ventilate over-ear cushion | All-direction microphone (omnidirectional) |
Logitech G430 Headset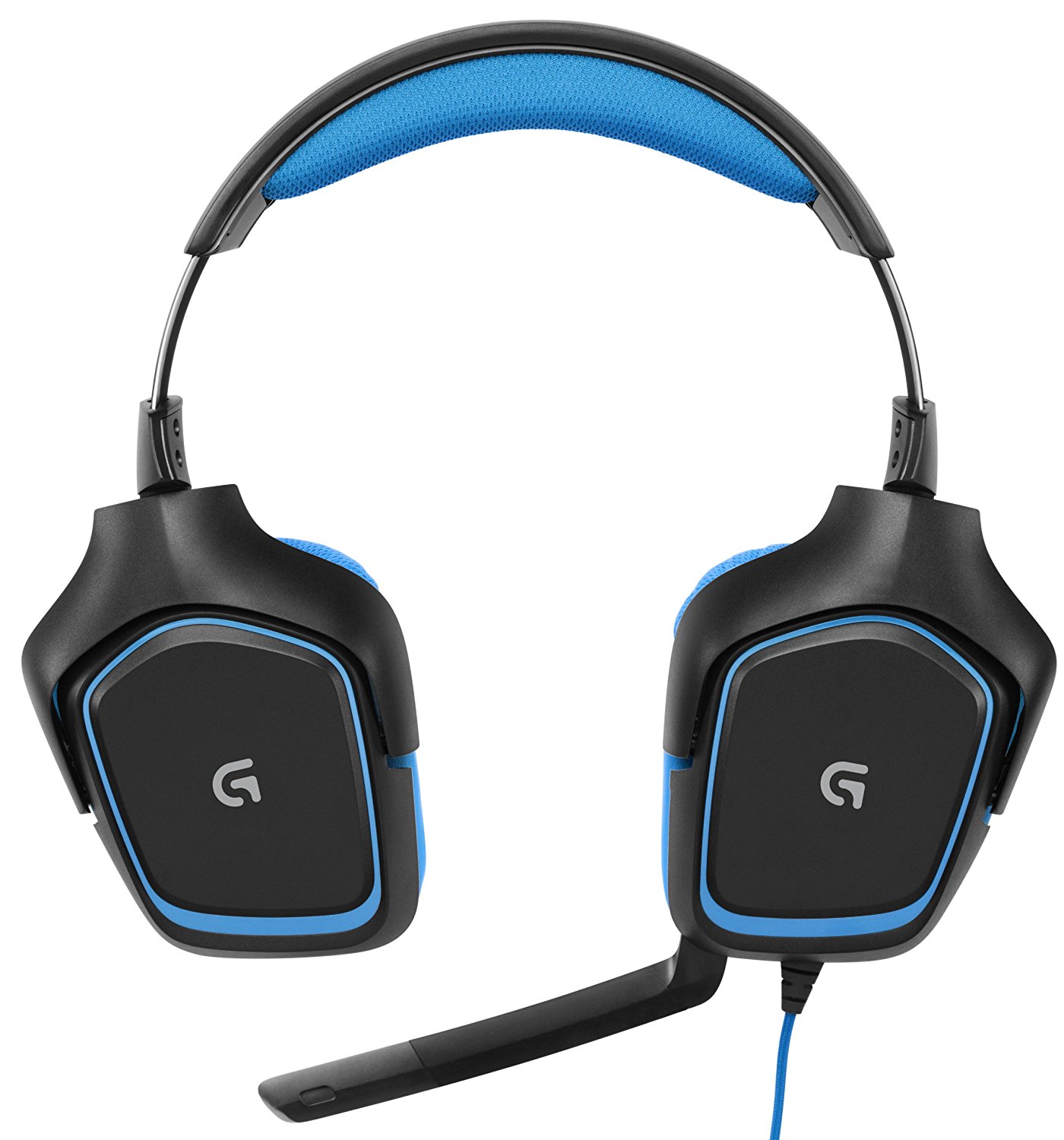 Logitech, a staple in the headphone industry, has low-budget headphones for casual PS4 gaming and entertainment.
Rotating headphones, which provide both comforts with a soft sport cloth and a folding noise-canceling mic.
| | | |
| --- | --- | --- |
| Sound Quality | Comfort | Communication |
| Dolby 7.1 surround sound with 360 degrees sound field | Lightweight design and soft sport cloth | Cardioid frequency response on both ears |
Conclusion
Hearing and recognizing are critical in modern-day gaming.
Hearing and recognizing footsteps and enemy proximity is a significant factor in winning and losing games.
These are the headphones we recommend to help improve your game and communication with your teammates.