Grand Theft Auto, also known as GTA, has taken the world by storm. Grand Theft Auto is one of the most popular video games series created by its violent and graphic gameplay and smooth shooting and driving mechanics.  
Grand Theft Auto is popular because of its unique gameplay and missions. It puts players in the driver's seat of crime and heists that they won't get to experience in real life. An open-world format and storyline plot twists keep the player engaged from start to finish.
First, let's look back at all of the Grand Theft Auto's and how they've influenced the most current version, GTA 5.
Grand Theft Auto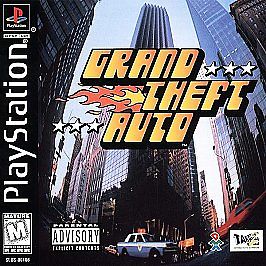 Developer: DMA Design
Date Released: 1997
The first in the franchise, Grand Theft Auto, is a game made up of six levels split between three cities. First released in 1997 for the MS-DOS and Microsoft Windows, Grand Theft Auto requires players to do tasks for the local crime mob to increase their multiplier. Once that's accomplished, levels are unlocked to advance farther into the game.
The first Grand Theft Auto features a top-down view, unlike the traditional third-person view. What makes this game unique is the open-world "sandbox" game style. Players are free to do whatever they want, whenever they want. One drawback is how many lives a player has. One hit without any body armor typically forces a player to start a level over again.
Developed by DMA design in Scotland, the game was initially supposed to be called "Race N Chase" but could talk publishers into "Grand Theft Auto."
Grand Theft Auto: London 1969 & 1961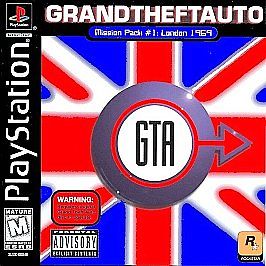 Developer: Rockstar Canada
Date Released: 1999
The Grand Theft Auto: London 1969 expansion was Rockstar Canada's expansion pack for the popular game. Although not much changed from the game, besides a few cosmetic changes, the game was met with much criticism.
Much of the critiques were that the game was exactly like the original – it even had some of the same mechanical/gameplay flaws.
However, even though it met poor reviews for gameplay and visuals – it did receive good reviews for the audio & soundtrack. Grand Theft Auto: London 1961 is a freeware mission pack that played on the story of 1969.
Grand Theft Auto 2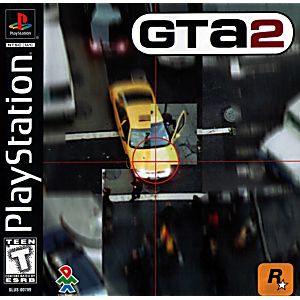 Developer: DMA Design
Date Released: 1999
Released in October of 1999, Grand Theft Auto 2 was available to the world. Again, the game is played from a top-down camera angle on the player. Set in "Anywhere, USA," the game is split into three districts. Like the first game, the player must complete missions and achievements to gain enough points to move to the next level.
Working for local gangs doing side missions can also help players improve their scores.   The "wanted level" is introduced in this game. Rather than just the police chasing the player, the more destruction a player does, the higher the authority he warrants. SWAT, special agents, and army personnel are some of the higher-level authorities in this game.  
The game also offers "dusk" and "noon" options. One takes place at night and the other during the day. Rotating day and night became standard in every other GTA, but you had to determine the time frame in this version.
Grand Theft Auto III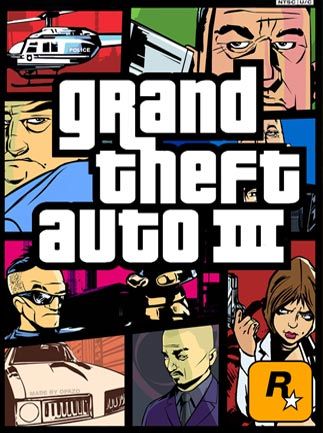 Developer: DMA Design
Date Released: 2001
Arguably the most criticized and controversial game on the list, Grand Theft Auto created some series buzz around its initial release. The game was wildly successful, a best seller in 2001, and has sold over 14.5 million copies to date.
The game is more like the present-day Grand Theft Auto games that we're accustomed to. Unlike other games, this was played from behind the main character in the third person. It also allowed players to do "drive-by shootings," among other common video game weaponry from the 3rd person.  
Along with the awards the game won from the new gameplay style, it received as much backlash. GameSpy awarded the game "Most Offensive Game Of The Year," which only generated more buzz for the game. Sexual activity, prostitution, and killing were among the game's most criticized features.
Grand Theft Auto Vice City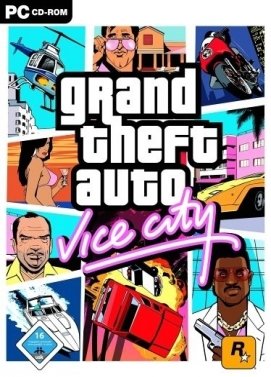 Developer: Rockstar North
Date Released: 2002
Vice City was again met with high praise, as the game was based on real gangs and events. The location was in some "Miami-like" area. The gangs in the game are based on Cuban, Haitian, and biker gangs, the 1980's drug-epidemic, and influenced by Scarface and Miami Vice.
Vice City became the best-selling video game in 2002 and managed to sell over 17.5 million copies. It includes similar missions and accomplishments that must be achieved like in previous games.
However, the new island is unlocked as the user gets deeper into the game. As the main character Tommy does missions for various gangs, they will help him on the street if he gets into a fight or gunfight.
Rockstar was the defendant of many lawsuits from different racial and parent groups on the games' depiction of race and violent nature is portrayed.  
Grand Theft Auto: San Andreas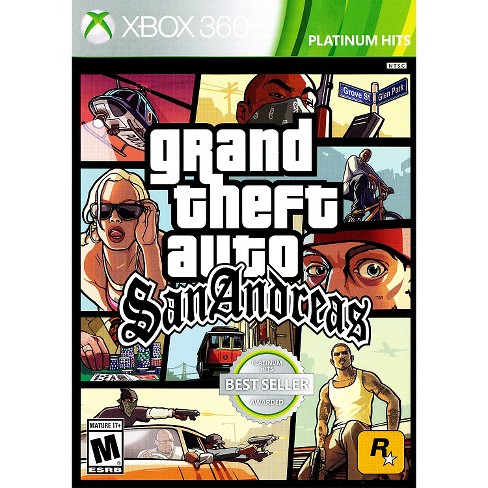 Developer: Rockstar North
Date Released: 2004
Set in San Andreas (a fictional state in the US, with high relation to California and Nevada), the city revolved around Los Santos, San Fierro, and Las Venturas.
The story follows ex-gang member Carl "CJ" Johnson, who returns home and looks to rekindle his friendships with old gang members and take on the corrupt cops.
It became a best seller in 2004, selling over 27.5 million copies worldwide. It remains today the best-selling PS2 game of all time.   Like previous games, players must unlock essential aspects by completing main and side missions.
If the player traveled to parts of the city they were not supposed to be in at that stage of the game, the SWAT would immediately be triggered. Players can also go to restaurants, lift in the gym and change their outfits for complete customization.  
Grand Theft Auto: Liberty City Stories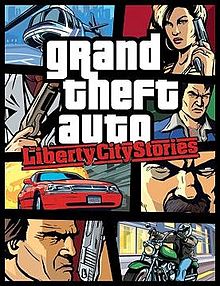 Developer: Rockstar Leeds
Date Released: 2005
Liberty City Stories was initially released for PSP (PlayStation Portable) – but later ported to the PS2, iOS, and Android. It's the prequel to Grand Theft Auto III.
The game was similar to Grand Theft Auto III, drawing similarities for its mechanics and side features. One thing different from this version from GTA III is the ability to use motorcycles.
This game was met with high praise and was a nice "on-the-go" game at the time for hardcore PlayStation gamers.
See Our Complete List Of Helpful Gaming Articles Here.
Grand Theft Auto: Vice City Stories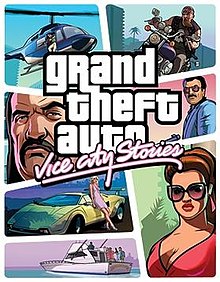 Developer: Rockstar Leeds
Date Released: 2006
Vice City Stories is the prequel to GTA: Vice City. Released on PSP and PlayStation 2, the tenth installment in the franchise was met with high reviews.
A new feature in Vice City Stories is the ability to "empire build," allowing users to control different businesses to make money. Improvements to the combat system and the targeting system were made more user-friendly.
The ability to "bribe" policemen and hospital staff when wasted or arrested is also a prominent feature in this game.
The game was criticized for its slow loading times. The PS2 port was also criticized for having the same code as the PSP and not fixing issues that needed to be fixed.
Grand Theft Auto IV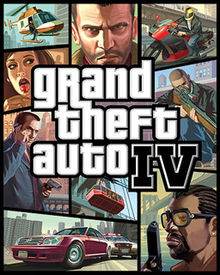 Developer: Rockstar North
Date Released: 2008
The Eleventh title in the franchise, GTA IV, brought the game to all new heights, including a multiplayer mode that allowed up to 32 players to play with or battle against each other.  
GTA IV broke industry sales records and became the fastest-selling entertainment (at the time), earning over 310 million dollars on its first day. Ultimately that number surpassed $500 million in its first week!
The game was a "cover system," which allowed players to shoot behind cars and stay covered entirely. Niko, the main character, also had a smartphone handy with him, which can be used for the map, contacting friends, and of course, entering cheat codes.  
Did this game have criticism? You bet. The main character can be under the influence of alcohol and drive a car.
Grand Theft Auto IV: The Lost and Damned, Chinatown Wars, The Ballad of Gay Tony
Developer: Rockstar Leeds & Rockstar North
Date Released: 2009
Grand Theft Auto V
Developer: Rockstar North
Date Released: 2013
The Latest GTA in the series, GTA V, is set in the fictional city of San Andreas. The game broke industry records, with an astonishing $800 million in its first day and $1 billion in its first three days.
It's said the game had made over $6 billion in sales worldwide.  
Players control three different characters (Michael De-Santa, Trevor Philips, and Franklin Clinton) throughout the storyline, each contributing their piece of the puzzle. Each player has a special skill, such as bullet-time slow motion, slowed driving time, and dishing out twice as much damage in melee and taking half the damage.  
GTA V didn't meet as much controversy as past games. It did have a hostage interrogation scene which didn't sit well with some gamers, that was widely criticized. TV personalities Karen Gravano and Lindsey Lohan filed lawsuits, claiming Rockstar used their likeliness.
What Does Grand Theft Auto Mean?
Grand theft auto is a term used by police to describe a stolen car. The term was widely popularized by the game Grand Theft Auto, which featured stealing someone's car.  
When Was The First Grand Theft Auto Made?
The first Grand Theft Auto was created in 1997 and was only available for the PC. After it was ported to console, it started to gain popularity through its open-world gameplay and extremely unusual storylines.  
Conclusion
Grand Theft Auto is one of the more popular and controversial video games ever made. Its unique take on violence and open world play allows players to enter a world and be free. They can fight, steal, and even shoot guns from people without any consequences in real life.
This game has been met with some harsh criticism. However, it continues to stay on top of the video game world and will continue to do so in the future.