NBA 2K is the most popular basketball game available for PS4 and Xbox. Aside from the realistic gameplay and improvements to game modes, 2K also generates buzz by creating an event out of who the cover athlete is.
The NBA 2k covers are always a spectacle for the franchise. The NBA 2k Cover athlete for NBA2K23 is Devin Booker from the Phoenix Suns.
Since its initial release in 1999, NBA 2K has featured a cover athlete, often the most popular player at the time.
All of the NBA 2K games have been developed by Visual Concepts under the publisher Take-Two Interactive. We've generated all the NBA 2K covers and what platform the game was available for.
NBA 2K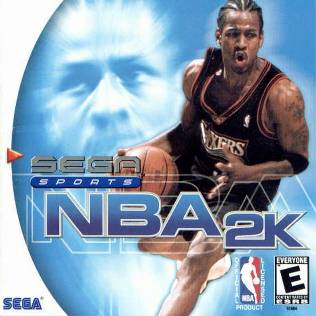 Cover Athlete: Allen Iverson
Year Released: 1999  
In its first initial release, Allen Iverson was featured on the cover. Iverson, known for his slick ball handles and ankle-breaking moves, was the prime candidate in 1999 to cover NBA 2K. He was also one of the more popular players, which helped the game sell for a lackluster Dreamcast system.
NBA 2K1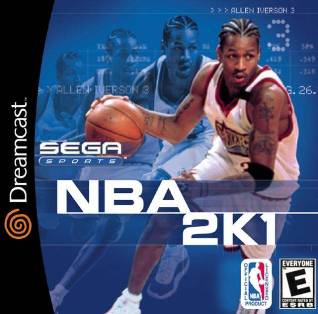 Cover Athlete: Allen Iverson
Year Released: 2000  
Another game released exclusively for the Dreamcast, NBA 2K1, introduced a streetball variation and a "franchise mode" where the user could act like an owner. These modes have become standard with 2K games over the years.
NBA 2K2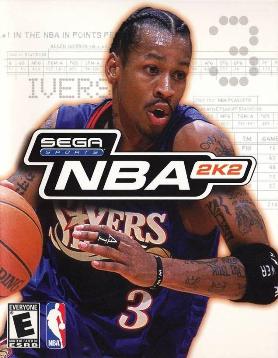 Cover Athlete: Allen Iverson
Year Released: 2001  
This is the first NBA 2K game released for multiple consoles (PS2, Xbox, Dreamcast, and Gamecube). It's also the last game to be released for Dreamcast, as the console would slowly begin to fade out. Featured in this game are past all-stars such as Bill Russell, Julius Erving, Magic Johnson, and Larry Bird, and their teams.  
NBA 2K3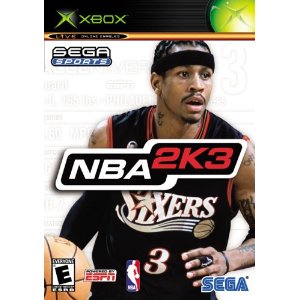 Cover Athlete: Allen Iverson
Year Released: 2002  
Allen Iverson once again is featured on the cover. This game is the first of many games in the series to have to license from ESPN. This version is also the last 2K game created for the Game Cube.
NBA 2K4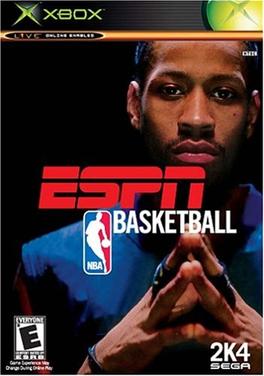 Cover Athlete: Allen Iverson
Year Released: 2003  
The only game in the franchise to not feature "2K" in the title. It's also the second game to have ESPN licensing. A new playable option is the 24/7 mode, allowing users to create a player and compete in tournaments.
Online play is also finally available for the franchise, which would be the foundation block for the growth of present-day 2K.
NBA 2K5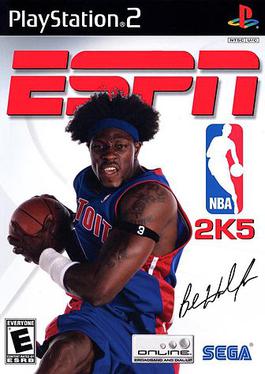 Cover Athlete: Ben Wallace
Year Released: 2004  
The first year not to feature Allen Iverson on the cover. The Detroit Pistons had just won the NBA championship, so it was only necessary to feature a player from that team. Also, the first game to be made under the newly formed 2K Sports.
NBA 2K6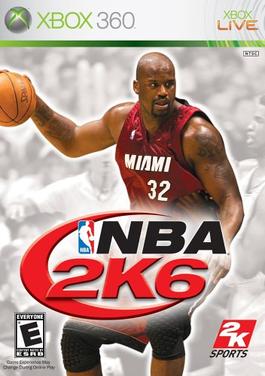 Cover Athlete: Shaquille O'Neal
Year Released: 2005  
The first 2K game to be released for the Xbox 360 and the first game to be released by 2K sports. Shaq is also the first player to win a championship after appearing on an NBA 2K cover.
NBA 2K7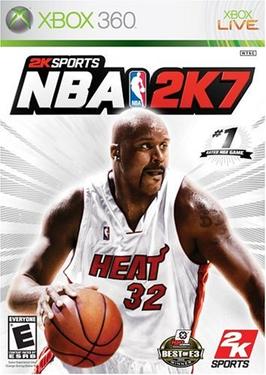 Cover Athlete: Shaquille O'Neal
Year Released: 2006  
The first 2K game is released for the PlayStation 3 and the last for the Xbox. The game was also the first with a licensed soundtrack. Previous games had exclusive tracks that were made specifically for the game.
NBA 2K8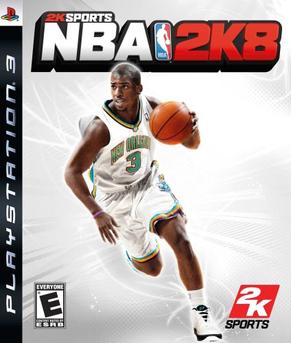 Cover Athlete: Chris Paul
Year Released: 2007  
Chris Paul is the featured athlete on the cover. NBA 2K8 featured the popular Slam Dunk Contest, in which players would hit the appropriate buttons to complete a memorable dunk. The soundtrack for 2K8 also featured 23 licensed songs.
See Our Complete List Of Helpful Gaming Articles Here.
NBA 2K9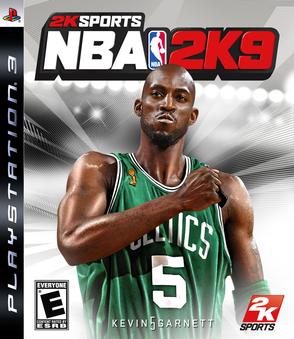 Cover Athlete: Kevin Garnett
Year Released: 2008  
Kevin Garnett is featured on the cover of 2K9. No major features are added to this game. However, it was the first game to be featured on Windows.
NBA 2K10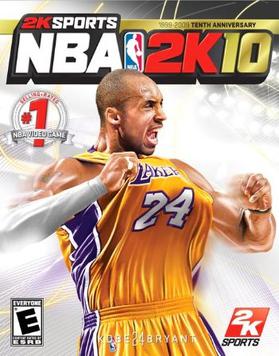 Cover Athlete: Kobe Bryant
Year Released: 2009  
2K10 took a page out of Madden's book and used fan voting to determine which cover image they would use.
This was used to generate hype around the game and get fans involved by releasing "My Player," which would be renamed My Career and be a staple in the 2K franchise in later versions.  
NBA 2K11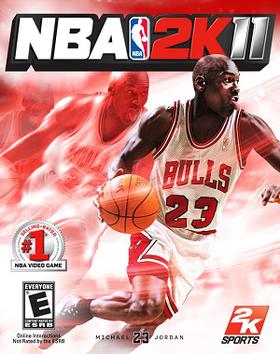 Cover Athlete: Michael Jordan
Year Released: 2010  
Featuring arguably the best basketball player ever to play, Michael Jordan is highlighted on the cover. Jordan also has several game modes, such as "The Jordan Challenge," where the user must complete several of Jordan's achievements, such as scoring 69 points in a game.
NBA 2K12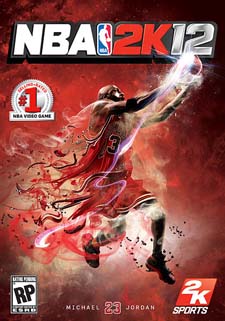 Cover Athletes: Michael Jordan, Larry Bird, Magic Johnson
Year Released: 2011  
2K12 is the first game cover to feature multiple athletes. It also featured a game mode called NBA's most significant, where players would compete in games using historic NBA players and teams to complete achievements.
NBA 2K13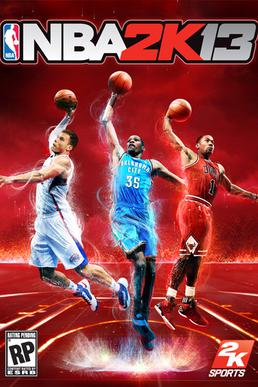 Cover Athletes: Blake Griffin, Kevin Durant, Derrick Rose
Year Released: 2012  
2K13 was unique because famous rapper Jay-Z was the executive producer of the game. He also is credited with stringing together the soundtrack, which featured 24 different songs.
NBA 2K14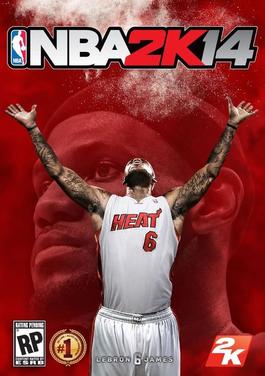 Cover Athlete: Lebron James
Year Released: 2013  
As Michael Jordan was previously featured on the cover, today's best player Lebron James is highlighted. This is also the first game to feature teams from the Euroleague.
NBA 2K15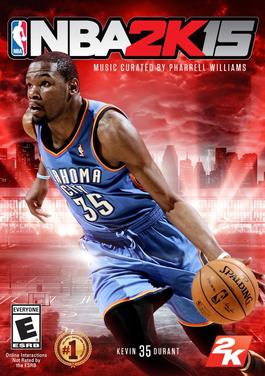 Cover Athlete: Kevin Durant
Year Released: 2014  
Kevin Durant highlights the 2K15 cover. Players are also now able to take advantage of some pretty cool technology. Players can scan their faces into the game and create a real-life replica of themselves via creating a player mode. Pharrell Williams curated the 27 songs for the soundtrack.
NBA 2K16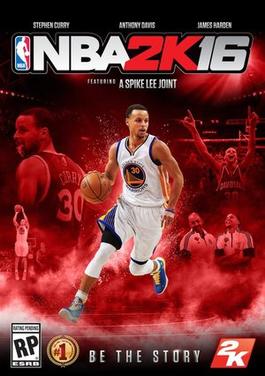 Cover Athletes: Stephen Curry, James Harden, Anthony Davis
Year Released: 2015  
Director Spike Lee worked on Career mode, where the created player is challenged to build his career. The soundtrack featured 50 songs, all curated by famous DJs – DJ Khaled, DJ Premier, and DJ Mustard.
NBA 2K17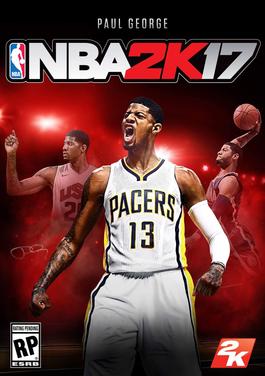 Cover Athlete: Paul George
Year Released: 2016  
NBA 2K17 loads up on the commentary featuring commentators and a new sideline reporting featuring Kevin Harlan, Clark Kellogg, Greg Anthony, Brent Barry, Chris Webber, Steve Smith, & David Aldridge.
NBA 2K18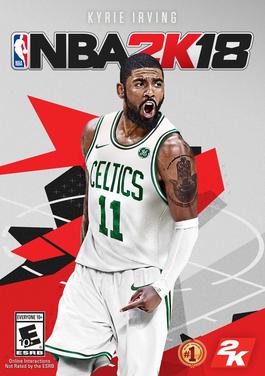 Cover Athlete: Kyrie Irving
Year Released: 2017  
2K18 had different variations for covers, including Shaq and DeMar DeRozan for the Canada edition. It also doubled its soundtrack having over 50 licensed songs.
NBA 2K19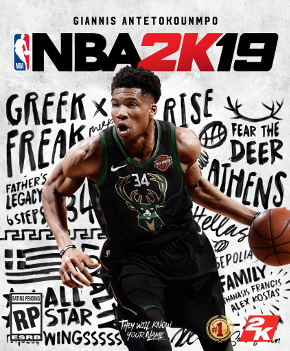 Cover Athlete: Giannis Antetokounmpo
Year Released: 2018  
2K19 features NBA superstar Giannis Antetokounmpo. Oddly enough, the cover athlete for the Australian and New Zealand version of the game is Ben Simmons of the Philadelphia 76ers, another young star in the making.
NBA 2K20

Cover Athletes: Anthony Howard & Dwayne Wade
Year Released: 2019
NBA 2k20 features NBA superstar Anthony Davis in the standard edition and Dwayne Wade in the legend edition.
NBA 2K21

Cover Athletes: Damian Lillard & Kobe Bryant
Year Released: 2020
The NBA 2K21 cover athlete is Damian Lillard for the standard edition. There is also a Mamba Forever edition that featured Kobe Bryant on the cover.
NBA 2K22

Cover Athletes: Luka Doncic & Dirk Nowitzki
Year Released: 2021
The NBA 2K22 cover athlete is Dallas Maverick's star Luka Doncic. The 75th-anniversary edition stars retired Dallas Maverick star, Dirk Nowitzki.
NBA 2K23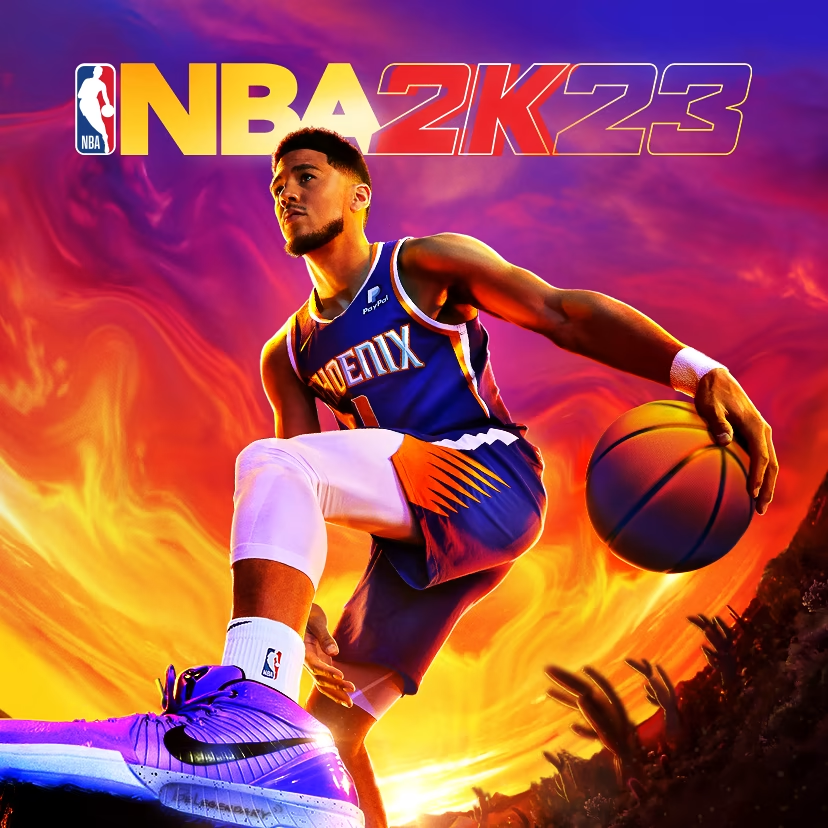 Cover Athletes: Devin Booker, Sue Bird, Diana Taurasi, & J Cole
Year Released: 2022
The cover athlete for NBA 2k23 is Devin Booker from the Phoenix Suns. Devin Booker is an elite shooter and small forward.
There are also alternate covers that feature Sue Bird and Diana Taurasi, as well as rapper J Cole on the cover.
Conclusion
The NBA 2k games are the most popular NBA video game. They are what Madden is to football. These games have a popular release every year and even feature pro competitions.
What's your favorite NBA 2k game? Let us know in the comments below!