Golf balls are manufactured all over the world. However, the USA manufactures some of the best golf balls used in the PGA tour.
Golf balls that are made in the USA are Titleist, Callaway, Bridgestone, and Taylormade. These golf ball manufacturing plants are located in Massachusetts, South Carolina & Georgia.
In this article, we will show you what golf balls are made in the USA and where you can purchase them.
Golf Balls Made In The USA
Here are golf balls that are proudly made in the USA:
Learn more about these US companies below.
Titleist
The first golf ball on our list is the Titleist, which is well-known on the PGA Tour. Titleist golf balls are manufactured in 3 separate plants, all located in Massachusetts.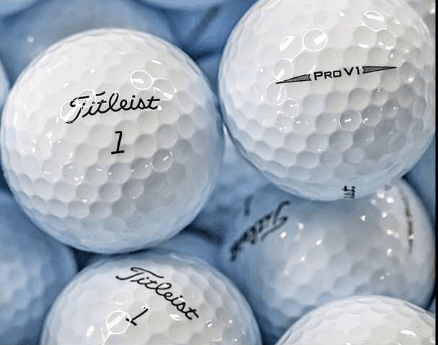 One of golf's leading golf balls is the Titleist Pro V1 and the Pro V1x. These golf balls are manufactured in New Bedford, Massachusetts.
Titleist welcomes golfers to visit their manufacturing plant, to see firsthand how the golf balls are manufactured. Below is a behind-the-scenes video of how golf balls are made.
The processing plant molds, shapes, and finalizes all the golf balls to ensure every ball's top quality.
The manufacturing plant is open to everyday customers. If you are interested in setting up a tour with Titleist, visit here to set a date and time.
If you're interested in purchasing Titleist golf balls, we found the best bundle price here.
Callaway
Callaway golf balls are also manufactured in the USA. They have a plant in Carlsbad, California; however, a majority of their golf balls are made in Chicopee, Massachusetts.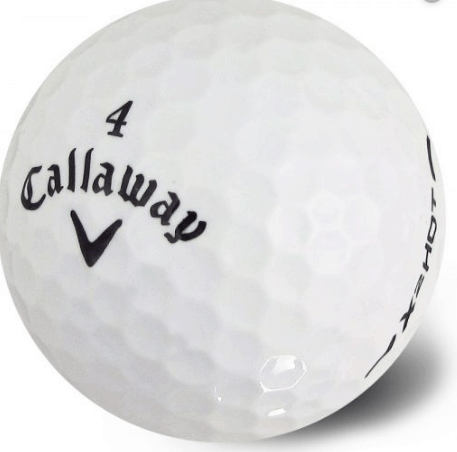 As user "NaydelmanCG," a community manager in the Callaway golf forums, answered:
Everything we make (clubs, balls, accessories) is designed here in Carlsbad. We have a golf ball plant in Chicopee, MA that produces nearly all of our urethane golf balls. This includes Chrome Soft, all three Speed Regimes, and a few other models (see image below where you see the "Made in USA".
He mentions that all golf clubs and golf balls sold in North America are made in North America.
Interested in purchasing Callaway Golf Balls? We found the price for your buck here.
Bridgestone
Bridgestone has been manufacturing its golf balls in Japan for the last couple of years. They announced they have completely committed to developing and designing all of their premium balls in North America, more specifically Covington, Georgia.
Bridgestone, which is known to be a tire company, also has a line of high-quality golf balls.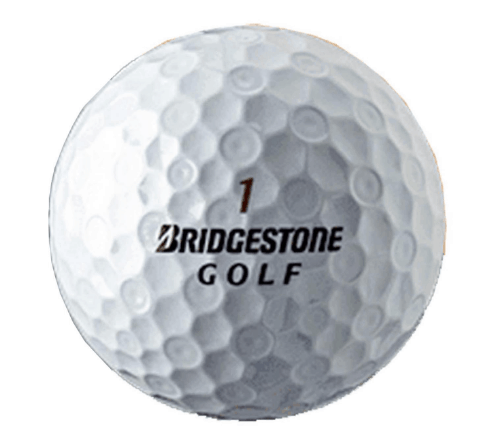 "Bridgestone is excited that all of our premium balls are now manufactured right here in the United States, particularly at a time when many traditionally-American golf brands have chosen to move their operations off-shore," said Dan Murphy, Executive Vice President of Sales and Marketing, Bridgestone Golf, Inc. "Like so many golf consumers, we truly value U.S. manufacturing and domestic job creation, and each of these that are put into play will have been proudly produced right here in America."
Bridgestone golf balls can be purchased on Amazon for a good price here.
See Our Complete List Of Helpful Golf Articles Here.
Taylormade
Taylormade golf balls have also positioned themselves to make its golf balls in the USA. In 2013, Taylormade built a brand new plant in Liberty, South Carolina, which sits about 28 miles east of Taylormade's current facility.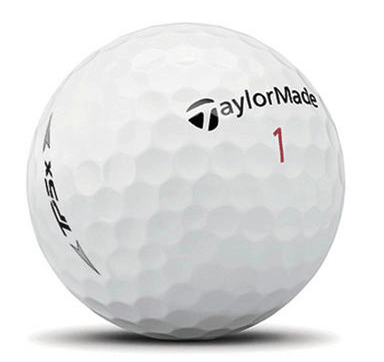 As mentioned in a statement on their website…
"The innovation by our R&D team, the passion of our work force in South Carolina and the rapid adoption by the best players in the world have dramatically improved our position in the golf ball category," said TaylorMade Executive Vice President John Kawaja. "The byproduct of this success was the need for a new ball plant that will improve our unit production, quality and margin position."
Need Taylormade golf balls? We searched on Amazon and found the best price here.
What Are Golf Balls Made of?
Before we dive into which golf balls are made in the USA, let's first learn what golf balls are made of and the process that actually makes a golf ball.
First, the golf balls are prefabricated from rubber in the core. The rubber is then molded into a sphere ( the shape of the golf ball). Once the ball has been molded, they are fitted for a casing layer ( the shell).
The casing is then molded to the golf ball, which allows the golf ball to withstand the impact it takes from a golf club.
Once it's molded to the rubber, the ball is then reshaped and grooved before a layer of polyurethane is added as a finish. Golf Balls may have anywhere from 330 to 500 dimples per golf ball.
The polyurethane causes the golf ball to be smooth once it's taken out of the package.
Finally, the ball is stamped with the logo, and the number and sent to packaging.
Conclusion
Golf balls that used to be made overseas are primarily made in the USA. Companies are setting up shops in Massachusetts, South Carolina, and Georgia to distribute golf balls to some of the best golfers in the world!
Making golf balls is a process that allows large factories to manufacture in the USA. Large companies like Titleist can make millions of golf balls each year.
What is your favorite golf ball? In the comment section below, let us know if there's any golf ball you prefer to use over another!
Related Questions
What Are Golf Balls Made Of?
Golf balls are made with a rubber blend that is molded in between a urethane cover casing. These materials are molded together to ensure they do not come apart during live play.
Golf balls also go through a corona discharge, which allows the rubber of the ball to be more acceptable to the adhesion process.