Gaming laptops are a hot new trend in the gaming community. Typically users would need to be sitting in front of a desktop to play their favorite games. Now gamers can take their game with them. However, are gaming laptops worth the high price to play on the go?
Yes, gaming laptops are worth it. Most gaming laptops have as much processing power as a PC. The high processing power means you can get high-quality graphics and gameplay from anywhere in the world.
Perhaps you might be a hardcore gamer; in this case, you'll need speed, lots of RAM, and lots of processing power which a gaming laptop can provide.
But if you're someone who needs a laptop to write articles, consume content or run a blog, then no, it's not worth it because you don't need all that power just to run Microsoft Word or open a website.
In this article, we're going to show you everything that you need to know about gaming laptops and help you make better buying decisions.
Characteristics Of Gaming Laptops
Gaming laptops are best for those who want to be able to play anywhere at any time. Instead of waiting to get home to play your favorite game, having a mouse and your laptop means you can play anywhere.
Typically laptops didn't have the processing power of a PC, but with the use of technology over the years, laptops have become more and more popular in the gaming community.
Here are some characteristics of a gaming laptop:
Gaming laptops are able to have more processing power, more speed, memory, and better graphics which are all important for the smooth running of highly demanding games.
Gaming laptops' can process games so fast they hardly lag (slow down) or freeze as much as standard laptops do.
It's also capable of handling more information at a time because of the huge amount of RAM available. Some gaming laptops support 16, 32, and even up to 128 gigabytes of Memory.
There's also more graphics power available than on a standard laptop provided by new-generation high-end graphics cards. Which is useful for gamers and nongamers alike for video editing and rendering.
Gaming laptops typically have better upgradability than standard laptops
Difference Between Gaming Laptops & Standard Laptops
Recently released PC Games always require more power than a standard laptop can provide. So we have our usually more bulky-looking gaming laptops to supply you with all the power you need.
Unfortunately, though, it all comes at a cost much higher than our standard laptops.
Here's a comparison between one of the best gaming laptops of 2021 and one of the best traditional laptops of 2021 as well.
GAMING LAPTOP :
2021 Asus ROG Zephyrus G15 GA503
STANDARD LAPTOP:
2021 HP Envy 14
ROG Zephyrus G15 (2020) Ultra Slim Gaming Laptop, 15.6″ 240Hz FHD, GeForce RTX 3080, AMD Ryzen 7 4800HS, 48g DDR4 RAM2TB PCIe NVMe SSD, Windows 10 Pro, GA502IV-XS76
Intel Core i5-1135G7GPU: Nvidia GeForce GTX 1650 Ti Max-QRAM: 16GBStorage: 256GB SSDDisplay: 14-inch, 1920 x 1200Battery: 9:51Size: 12.3 x 8.8 x 0.7 inchesWeight: 3.3 pounds
Price: From $ 2,929 00
Price: Price $1,249
You can see the enormous price jump above.
Although not as common as before, gaming laptops usually come with a bigger chassis.
This large frame is due to the enormous processing that's taking place within the laptop. Because of that, a more significant amount of heat is generated.
That heat has to go somewhere, so the body is built at a larger scale so greater sized heat sinks and more fans can fit in and quickly dissipate the heat, giving the user an all-around better experience.
Standard laptops have also gotten better in recent years, so much so that it's almost difficult to see a need to get a huge bulky gaming laptop in the first place.
But then again, because they're made to look beautiful and slimmer, it doesn't leave much room for heat to exit correctly. So there's still a place for gaming laptops.
What Gaming Laptop Should I Get?
It honestly depends on your budget. A bigger budget means better specs which means better performance and an overall better gaming experience.
But not everyone can afford such high-budget gaming laptops. So here are my top recommendations for gaming laptops you can find on Amazon, depending on your budget.
For a Beginner, intermediate, and hardcore gamer, these are the best laptops for the price.
To see a complete gaming guide for both PC and console players, view it here.
Beginner Gamer: Hp Omen 15 2020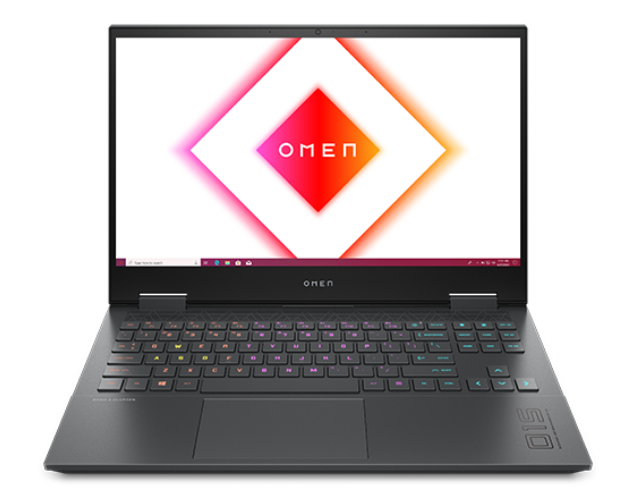 Specifications:
Processor AMD Ryzen 7 4800H
Processor Speed 2.9 GHz
RAM:16 GB
Storage: 512 GB SSD
Screen Size 15.6 inches
Display Resolution 1920 by 1080
Graphics Processor: Nvidia GeForce GTX 1660 Ti
Battery Life: 9 hours
"The HP Omen 15 (2020) is affordable, with a brilliant CPU, a decent graphics card, and good looks. The screen, battery, and build quality are mediocre, though the keyboard could be better. It's good, but there are plenty of decent rivals." – Tech advisor
Intermediate Gamer: 2021 Razer Blade 15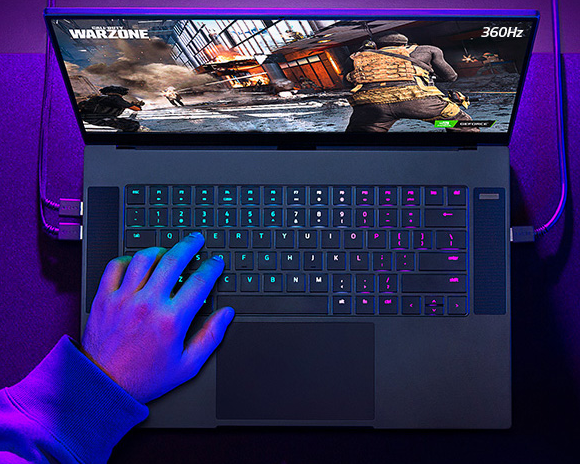 Specifications:
Intel Core i7-10750H 6 Core
NVIDIA GeForce RTX 3060
15.6″ FHD 1080p 144Hz
512GB SSD
CNC Aluminum
Chroma RGB Lighting
Thunderbolt 3
"The Blade 15 is a competent, well-designed gaming laptop that first-time buyers will adore for many reasons. This particular configuration is noteworthy as the first Base with a luscious QHD display, and with it, the RTX 3070 performs well for both gaming and productivity" – The Verge
Hardcore gamer: Acer Predator Triton 500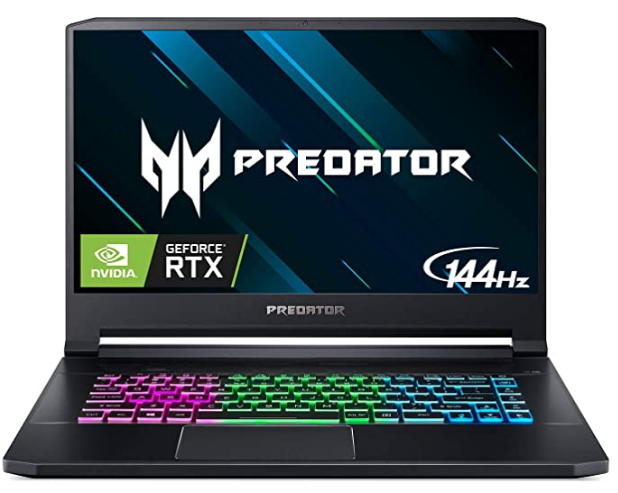 Specifications:
Intel Core i7-10750H
NVIDIA GeForce RTX 2080 Super
15.6″ FHD NVIDIA G-SYNC Display
300Hz, 32GB Dual-Channel DDR4
1TB NVMe SSD
RGB Backlit Keyboard
"This is smooth, strong, powerful stuff. Nothing we tried could best it, and every game I played in testing felt fantastic – from Sniper Elite 4 to Shadow of the Tomb Raider, the Predator Triton 500 hit high numbers and very slick performance." – t3.com
Conclusion
So it's simple. If you're a gamer and need something portable that can serve your gaming needs, a gaming laptop is for you. I hope you found the list above helpful – So you can easily select your next gaming laptop.